What is it about?
Increase mobility and range of motion in your whole body with our
"Mobility Moves Manual"
This manual offers the approach to increase your strength, mobility, stability, prehab and rehab for every major joint in the body. These fundamental preparatory moves will prepare your body for the rigours of movement, advanced skills, as well as increase your quality of daily life.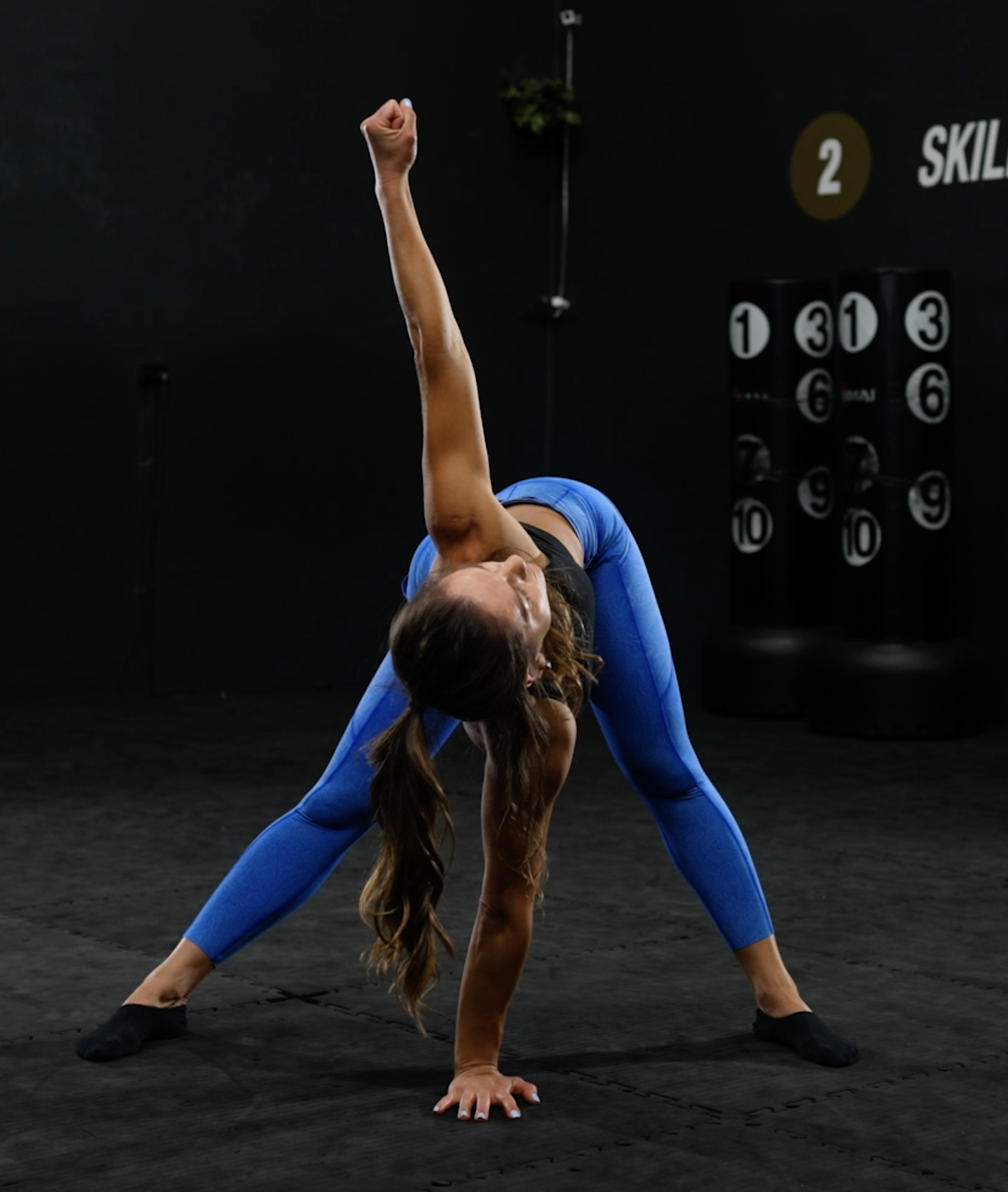 INFORMATIONS
LEVEL: All levels
GOALS: Develop strength, flexibility, increase range of motion, move better, set up the foundations for further skills
DURATION: This is not a race, we can always go back to these movements even when we master them. At some point, this will be used as a warm-up and what feels difficult now will become much easier. However, we can always find ways to make it more challenging by increasing the sets, reps, weight, time under tension and frequency
PREREQUISITES: A Body, Stick/Resistance Band, Yoga Blocks
WHAT TO EXPECT?
Your own personal toolbox to increase mobility, stability and range of motion in every joint.
Squat deeper, bend further, improve posture, heal your tendons and develop physical awareness.
Develop strength alongside flexibility so that you can move with freedom, feel amazing and prepare your body for more advanced skills such as backbends, splits and pancakes
WHAT YOU GET
With the Mobility Moves Manual, you will be introduced to some of the most effective and unique methods of developing strength, mobility, stability and joint integrity
You will learn how to program these exercises into your own training as a supplementary addition in order to begin training for mobility, increase your range of motion, squat better, move better and feel better
These exercises are fundamental building blocks to rehab the body from past injuries, develop resilience to avoid future injuries, prepare the body for further skill acquisition, and learn what it means to be both strong and flexible
The program consists of 5 modules divided into shoulders, hips, hamstrings, spine and wrists with exercises specific to each body part. There are 4 bonus videos that take you through a mobility flow specific to the lower body joints as well as full-body integrations. As you become stronger in the isolated movements and develop more range and body awareness, you will find that the routines become much easier to master and start to flow with ease
The goal is to get you strong, mobile and free so that you can improvise in the routines and over time develop your own
9 VIDEOS, 20 EXERCISES
My top moves for developing strength and increasing mobility in the shoulders, hips, spine, hamstrings, wrists and ankles.
Each video and exercise is carefully instructed and explained to ensure correct form and coaching cues.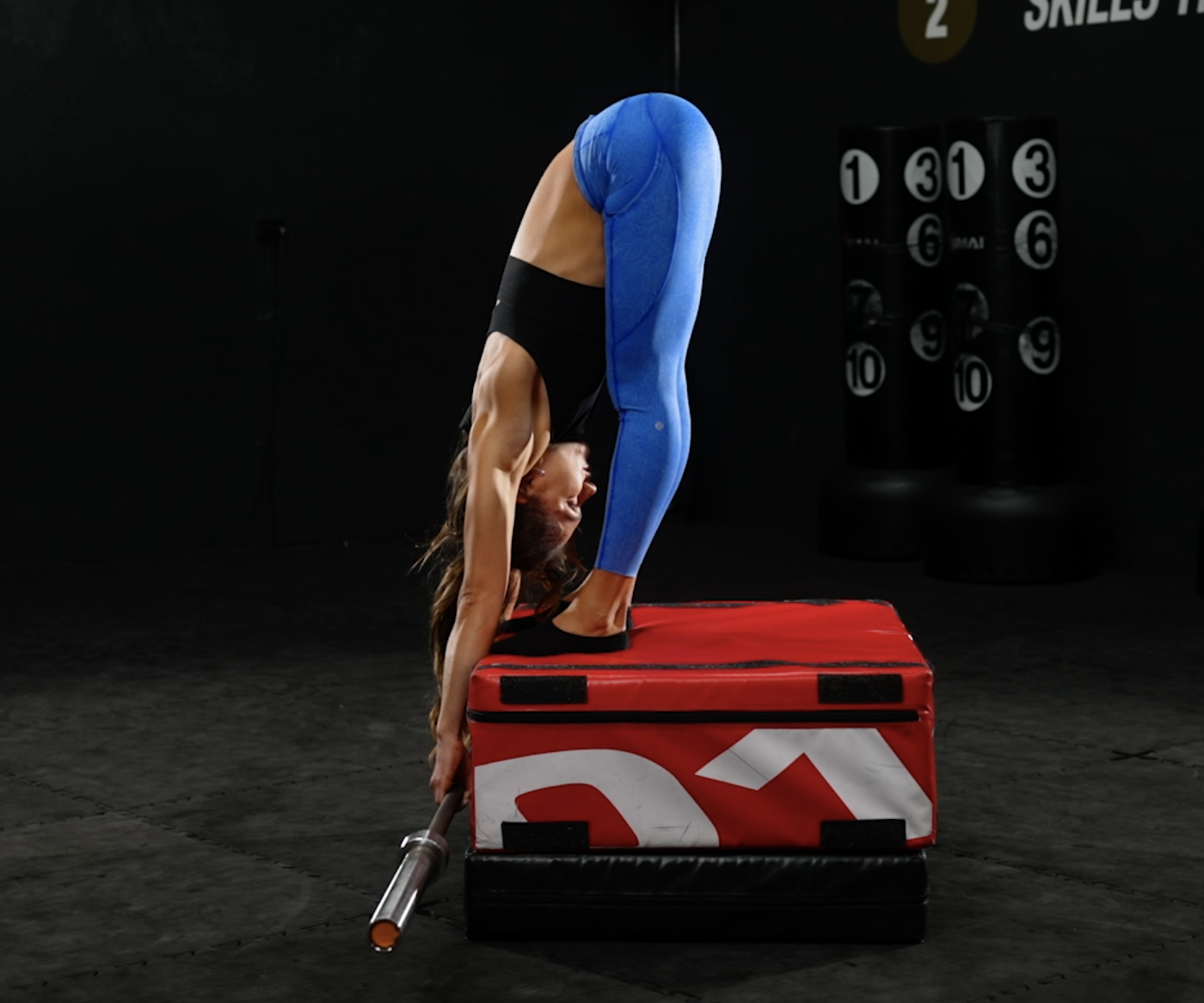 BONUS
4 videos
30 Mobility moves
4 unique routines that will challenge your whole body head to toe, develop core strength and stability, coordination, balance and body awareness.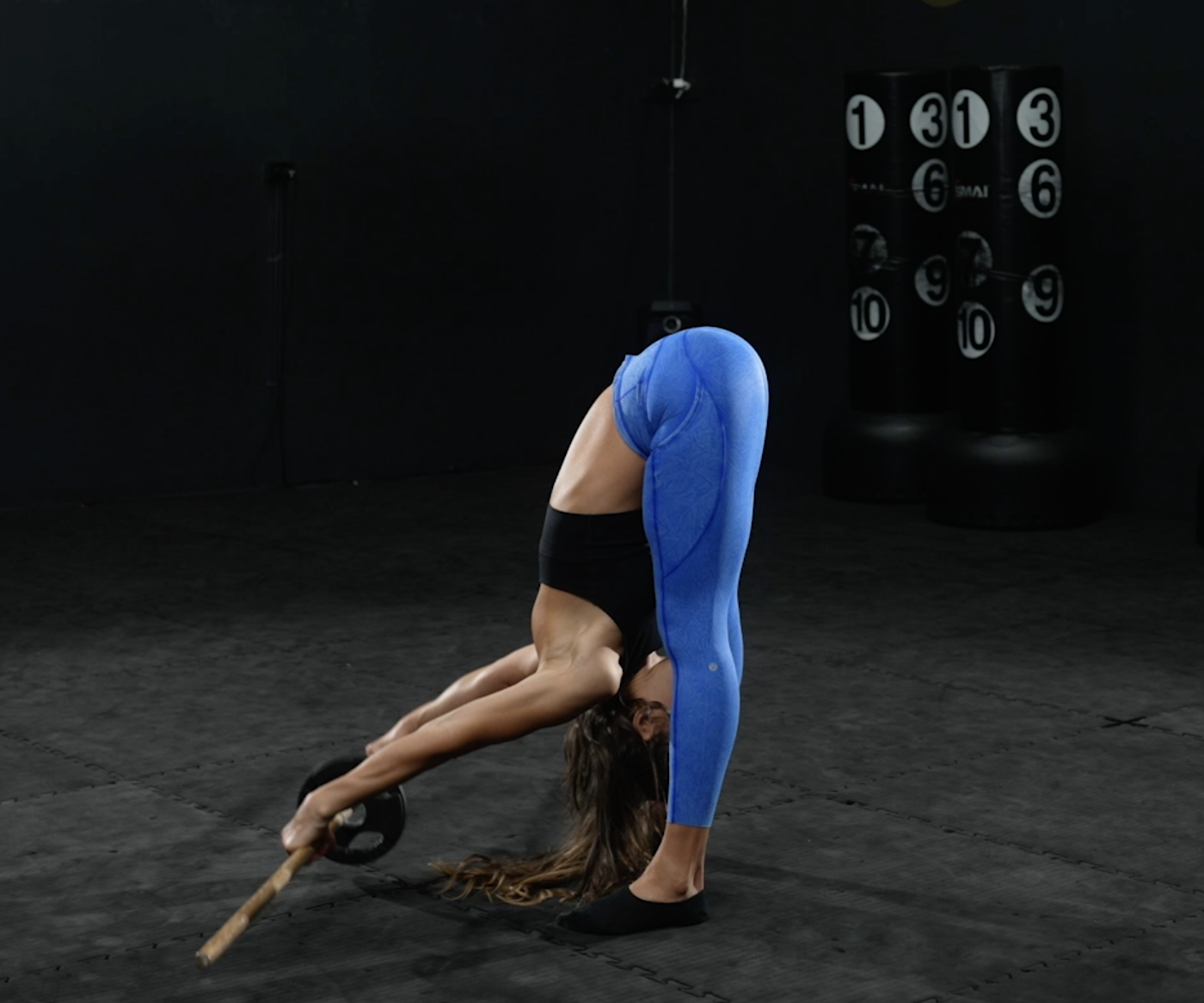 PDF MANUAL
PDF Guide on how to structure a training plan and how to progress.
Bonus guide on what is mobility, how do we train for mobility and what can we expect from using this program.
"Vanja is more than a trainer. She is a coach, athlete, and a walking example of what being a master of your craft entails. After some procrastinating, I asked Vanja to train me in an effort to get lean and increase muscle mass. From the very first training session, I knew that this would not be a walk in the park. This was not a social engagement to chat about my week, or any general chit chat. The mission was clear, and the agenda was rock solid. Vanja had developed a program that catered to my goals, and to my experience. 
Throughout the 12 weeks, Vanja could see what my limits were, and adjusted the program accordingly. Training five times a week, with three sessions with Vanja was the optimal cadence to achieve my goals of losing eight kilograms.
It must be stated  that for anyone considering being coached by Vanja she expects dedication and commitment. There are very few coaches that can alter people's mindset as Vanja does, and this is what makes her coaching so powerful. With thousands of hours of training under her belt Vanja is an evangelist of her craft, and it only takes a few minutes to review her photos and videos to realise that she is a world class athlete and coach. "
- Daniel, 42 - Bondi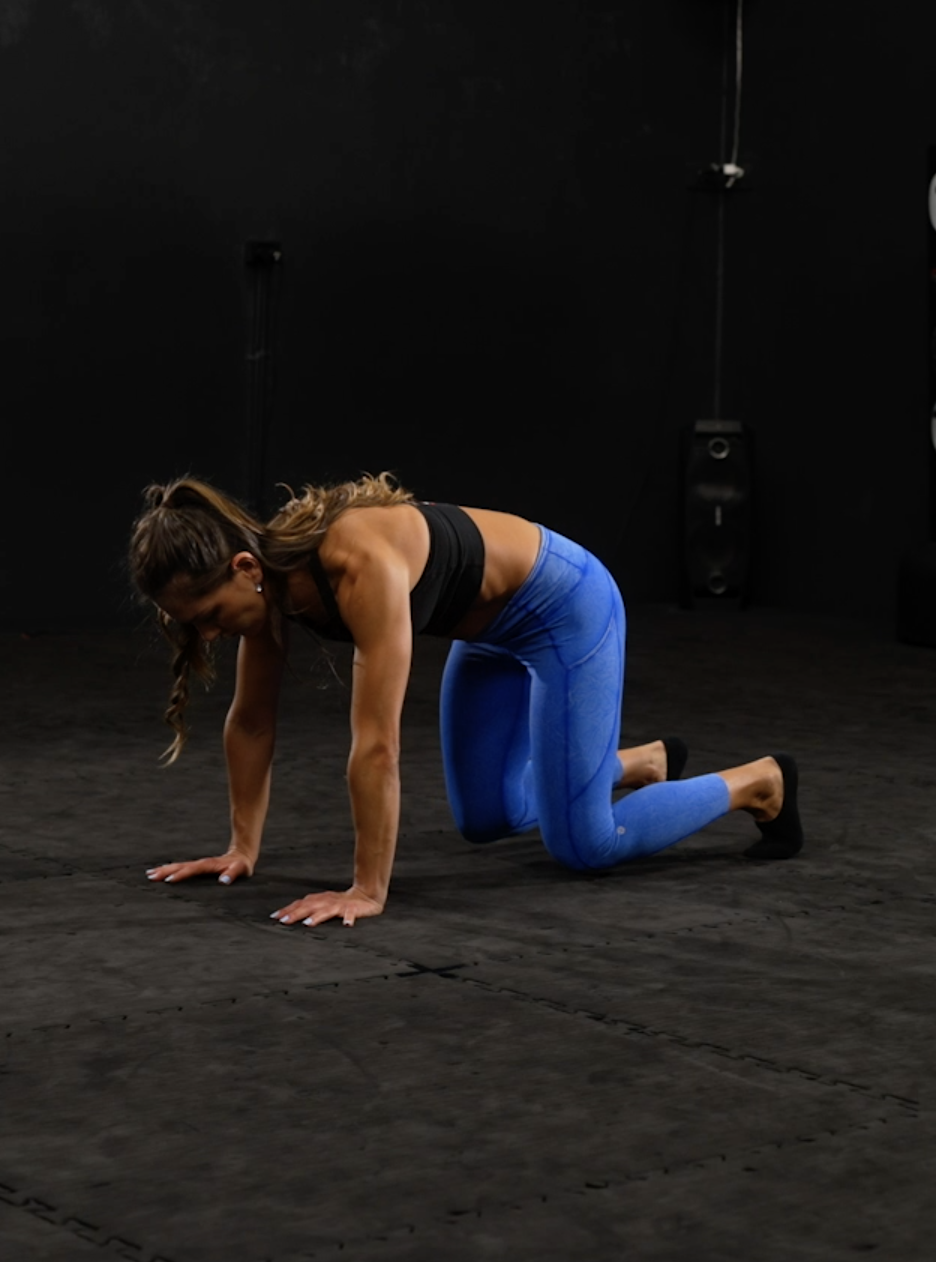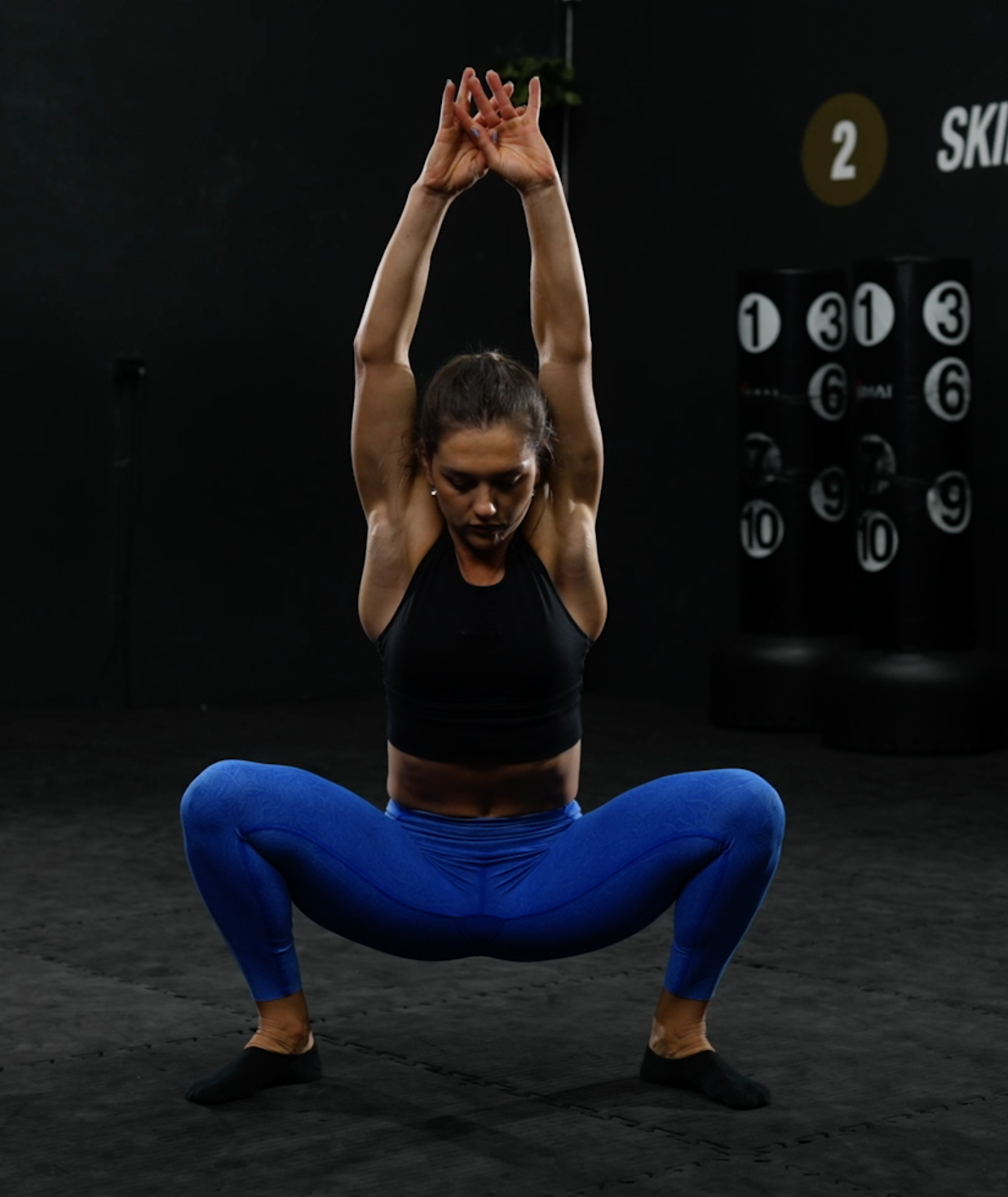 I met Vanja a few years ago, as I arrived in Sydney, while looking to continue my movement practice (I used to train with the Ido portal team in Israel). Being a self defence practitioner, a boxer, a fighter and a lover of calisthenics and everything movement related I both understand the importance of having intelligent movement practices to keep the body mobile, agile and healthy and at the same time need intelligent movement to help heal and recover from the many injuries and misalignments I carry.
Through the years of moving and training with Vanja I found a person who is a fountain of knowledge, always knowing where to direct the practice in the most efficient way, but also someone who inspires you through action and embodying what they preach. I feel that training with Vanja kept me in a fighting shape, helped me get rid of the many aches and pains I carry, and supported in prolonging my career as a Krav Maga instructor.
Outside of the practice and training I find vanja to be a great person and friend, and I enjoy our time together - whether in practice or outside of it. For anyone that wants to feel better, look better and connect to their own humanity better, I highly recommend training with Vanja!
- Saar Markovitch, Krav Maga and Self Defence Expert
COURSE GUARANTEE
Increase range of motion in every joint so that you will feel better, move better and avoid injuries

Discover the importance of developing strength and flexibility at the same time

Get stronger out of alignment which is very important to avoid injuries and prepare the body for the vigors of movement and general life

Improve posture, balance, stability and strength which will be used for developing more skills in the future 

Improve hip function, hamstring flexibility, shoulder mobility, ankle and wrist mobility and spine health

Unique, fun ways of moving the body as a whole unit, in order to develop core strength and stability, coordination, balance and body awareness
Check your inbox to confirm your subscription
F.A.Q
IS THIS A SUBSCRIPTION OR ONE TIME PAYMENT?
This is a one time payment and you have access for 12 months. I expect you to be ready to progress further after 6 months, however you receive 6 months bonus just to make sure
WHEN DOES THE COURSE START AND END?
There is no start or end to this course. This is your toolbox to incorporate into your daily life. I will guide you how to implement these moves for maximum results.
I AM A BEGINNER, CAN I DO THIS PROGRAM?
Absolutely, I have created this program with fundamental preparatory moves and shown regressions where applicable.
I AM ADVANCED, IS THIS PROGRAM FOR ME?
You can never be too advanced to learn new skills. These moves will challenge everyone from beginner to world class athlete.
WHAT IF I AM CURRENTLY INJURED?
This is the perfect time to start fixing your broken body. This program will help you develop resilience and rehab those injuries in a safe and progressive manner.
DO I NEED ANY EQUIPMENT?
This program is designed with minimal equipment so you will only need your body, some small weights, yoga blocks, a stick and some household props. I will explain how to improvise if you have no access to any of these tools.
WHAT IF I AM UNHAPPY WITH THE COURSE?
Please understand that we have put a lot of time and effort into creating a course that offers high value and education for a wide range of people. As a result we do not offer any refunds after you have purchased the program. We do however value your feedback and will consider this when updating or creating future programs.